Reliable partner for technical stamped parts
We at Grashorn are proud to be one of the leading manufacturers of stamped parts in Germany. We place the highest demands on our core competence areas of foil stamping, mass stamping parts and gaskets – in order to meet your requirements. From enormously soft to very hard, we process predominantly non-metallic materials of any composition with absolute precision. For example, we produce insulation from mica, self-adhesive seals or custom-made products using the kiss-cut process. And we develop innovative tool concepts that support you in your production and optimize existing processes.
For you we become inventors
Do you already have a clear idea of your end product? Nevertheless, we at Grashorn take a look at your idea, always on the lookout for optimisation potential. Because: Often the replacement of the plastic or a slight adjustment of the contour leads to a more attractive price model with the same fulfilment of requirements. We work solution-oriented and support you during the entire development phase. With a well-rehearsed team. Latest technology. And expertise and experience that has grown over decades.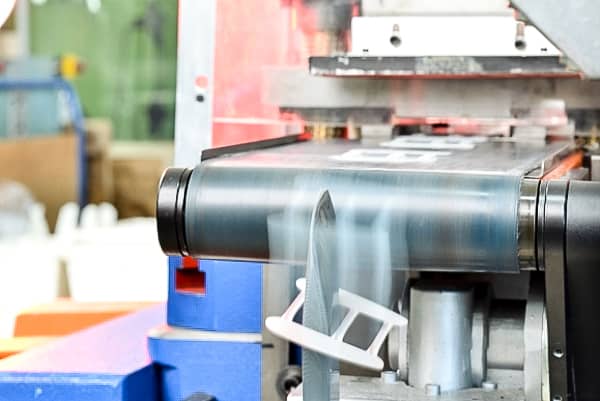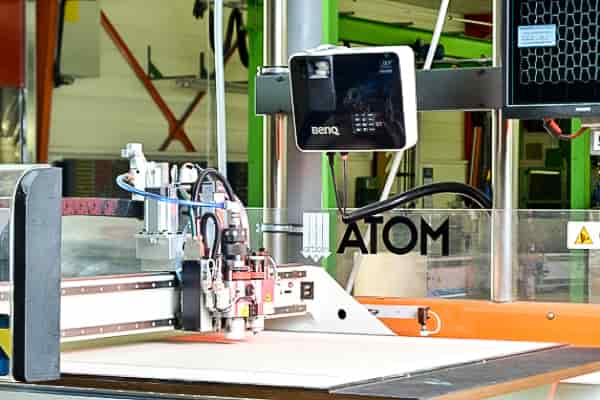 Overnight to the sample component
We know the market and understand that things have to happen quickly from time to time: Thanks to our state-of-the-art systems, we are usually able to provide your developers with individual prototypes within 24 hours. Depending on the material, we deliver near-series samples using laser cutting or freely programmable cutting plotters, which speed up your process – and not only save money, but also time and nerves.
Punching tool construction without limits
We build by ourselves. Our know-how and our passion in the field of tool construction ensure the highest quality, which is constantly convincing. Our machine park includes erosion machines, surface and profile grinding machines, universal lathes and CNC tool milling machines. Our embossing, cutting or bending tools are designed to produce in endless quantities. There is no quantity limit for Grashorn. For everyone who thinks big.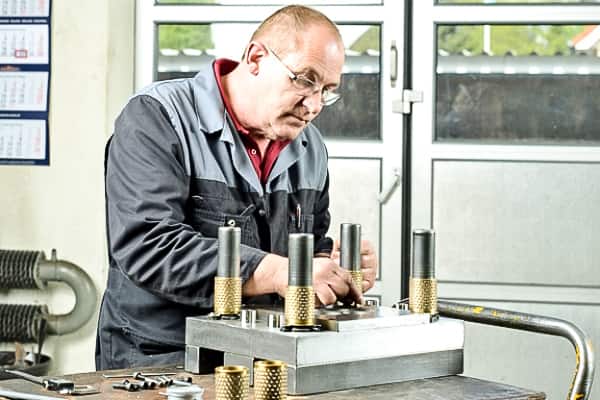 Bent with perfection
The needs of our customers are the linchpin of our business. We do not only have the technical prerequisites to bend cold or hot. If necessary – multiple bending is also one of our core competences. Temperature-stable polyimide films or acid-resistant PTFE films are indispensable in many production processes due to their properties. Do you have special requirements for these high-performance materials? Depending on your end product, we are able to bend one and the same component several times with just one bending stroke. Efficiency from which you benefit sustainably.
High quantities are our daily routine
When it comes to mass, we at Grashorn rely on our fully automated, CNC-controlled high-speed automatic punching presses. We produce self-adhesive components with different carrier materials, punched parts made of composite materials such as rubber hard paper or specially made punched parts made of fleece or artificial leather in enormous quantities if required. Productions of between 500,000 and several million parts per call-off are part of our daily routine – naturally with consistently high quality: Depending on the requirements, the components are professionally cleaned after the process and partly vacuum packed.
Optimal protection
The most advanced technology is useless if it is not properly protected against aggressive liquids, extreme temperatures or electrical voltages. Whether duroplastics, elastomers or mineral materials, flat gaskets or dampers: Whichever application area is ultimately important for you – we have the right solution ready. Developed with an eye for the essentials. And manufactured from the best materials for your application requirements.