Environment & resource efficiency
Doing the right thing consciously
At Grashorn we take responsibility. We know that it is particularly important in our industry to consciously make the right decisions. In plain language: We are committed to actively protecting the environment. For this reason, we take into account in our planning all aspects that favour ecologically sustainable production. Large quantities and high speed are part of our everyday production. However, despite the enormous workload we have to cope with every day, we do not lose sight of the essentials. We strive to use as little energy as possible in all processes within the various areas of our company. To this end, we scrutinize internal processes and continuously check possibilities for optimization. Among other things, we have succeeded in heating the administration building during the winter season to a large extent with the exhaust air from the compressors, which is generated during production – and thus sustainably conserve resources.
In order to make a noticeable contribution to protecting the environment, we pay meticulous attention to reducing waste. Recycling has played an important role at Grashorn Plastics for years. For example, we do not simply dispose of the waste that is produced during thermoforming processes. Instead, we sort the numerous residues by color and material and return them to the recycling cycle. We are proud of the fact that we do not waste any raw materials and thus constantly improve our recycling rate.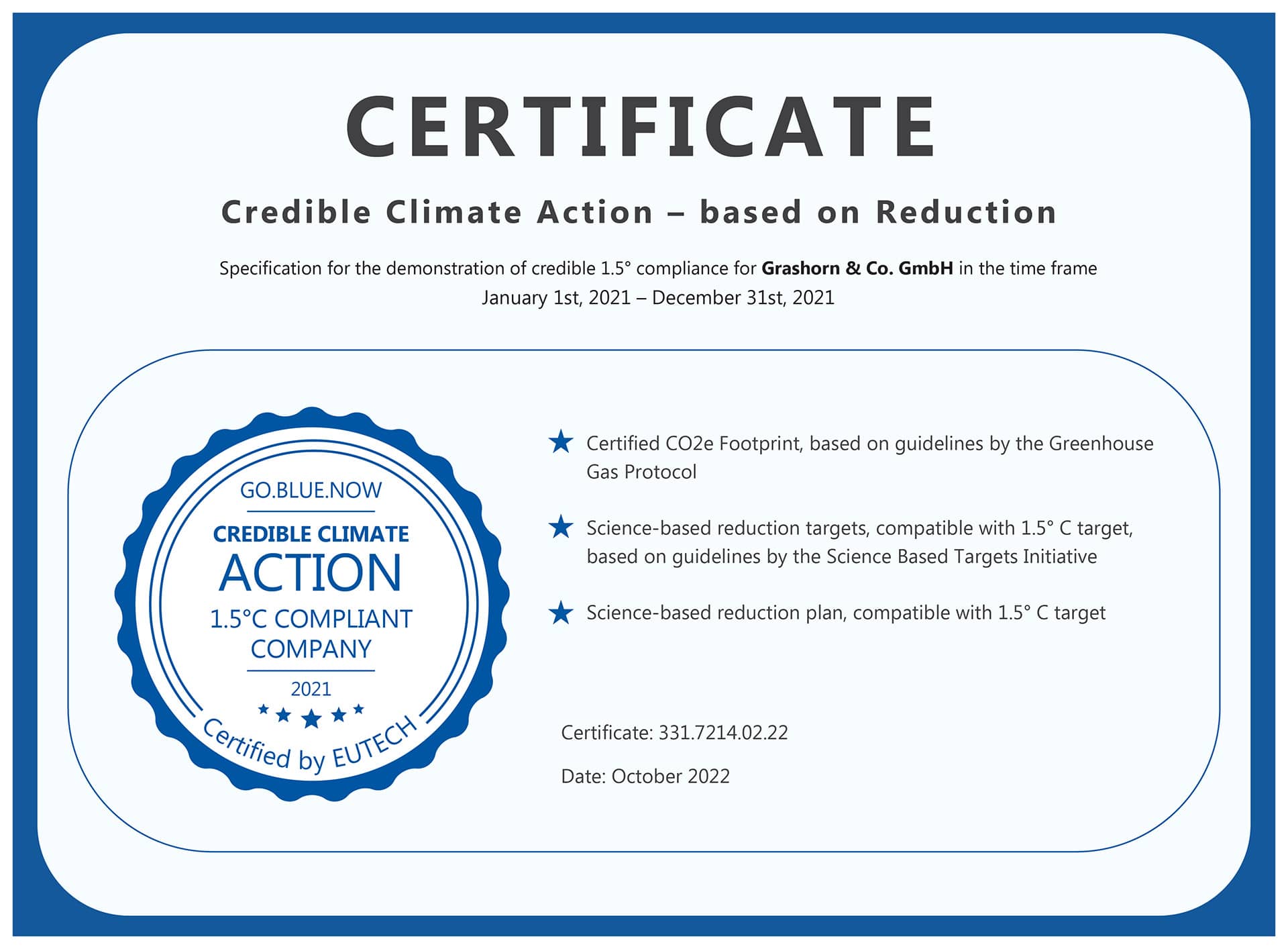 To ensure that these values become an integral part of our corporate philosophy and remain so in the future, we have been training our apprentices as internal energy scouts for some time now. In this way, we want to sensitize our junior staff to the topic of sustainability at an early stage – and protect the environment sustainably in spite of the constantly growing production.